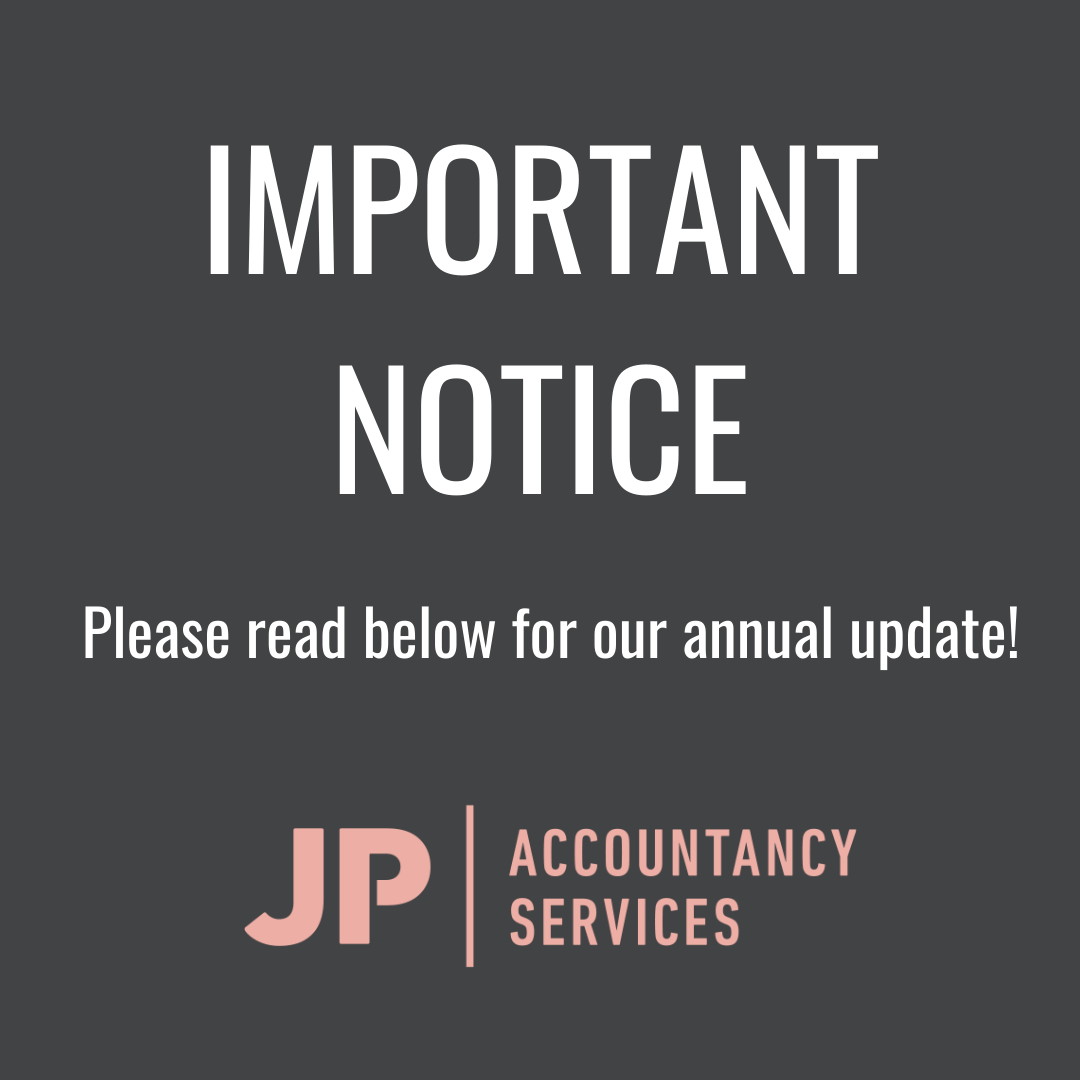 Year in Review
Our second year in business has flown by!
With lots of new clients coming on board and the recruitment of our admin assistant, Vicky, the business has grown significantly. As with all businesses, it is important to take a look at how things are going, what improvements can be made and where you want to get to. By doing this, I have identified a handful of changes which will be implemented from 1 April 2022.
Update 1: Operating Hours
Our new hours will be:
Monday-Thursday: 08:30-17:00
Friday: Closed
Tuesdays are generally spent on site with clients so I may not be around to answer calls during this time. I do have access to emails whilst out & about so feel free to utilise that!
As always, I am happy to answer messages via text and WhatsApp but please also remember that we do have an office telephone line, 01903 688 018.  If I am unavailable, you can always leave a message with Vicky or the voicemail inbox.
Update 2: VAT
JP Accountancy Services will be registered for VAT from 1 April 2022. This means that 20% VAT will now be added to our fees. If you're business is VAT-registered, you may be able to recover this additional amount (unless you are on the
flat rate scheme
). If you'd like to double-check, please
email me
.
Update 3: Fees
We will be revising our fee structure and as such will be contacting each client individually over the next week or so to communicate any specific changes; we will also be producing a document to confirm our pricing structure for information purposes.
As always, I would like to thank you all for your continued support. Here's to year three!